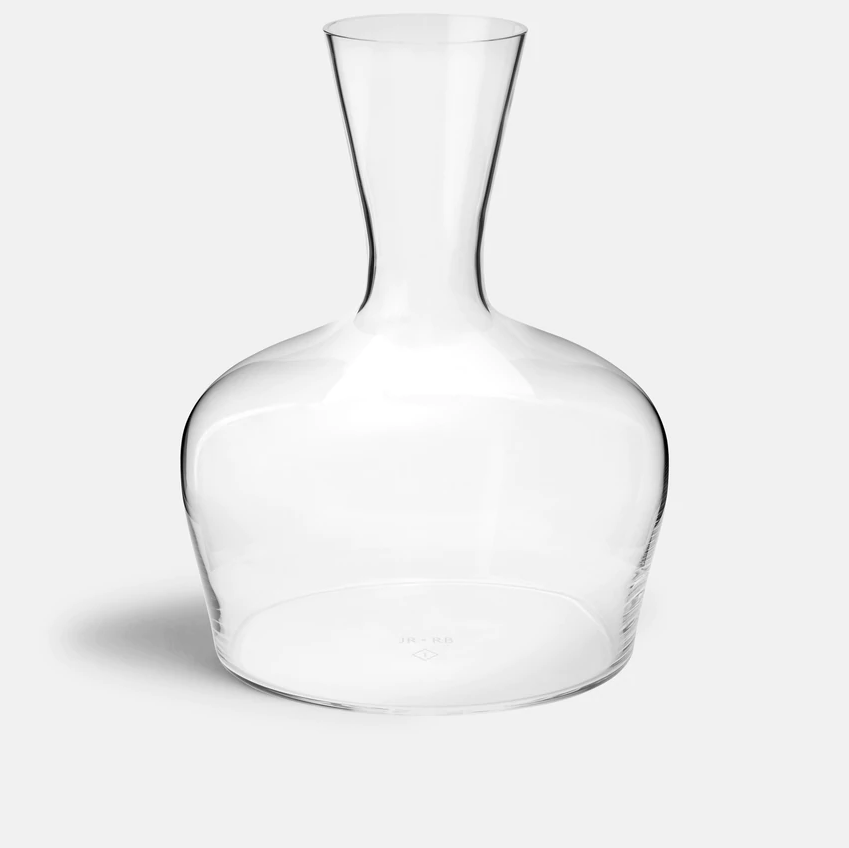 YOUNG WINE DECANTER - JANCIS ROBINSON
This is a generous and bold Young Wine Decanter for young wines needing aeration. Whilst holding onto the long neck, swirl the decanter energetically to allow the all important oxygen to encourage and hasten a young wine's evolution and mellow the flavours. The bowl is also large enough to accommodate a magnum, making it the perfect centrepiece for a dinner party.
Collection Story
Pairing wine expertise and refined design, the Jancis Collection is the result of a truly collaborative cross-disciplinary partnership between the celebrated product designer Richard Brendon and world-renowned wine expert Jancis Robinson, OBE, MW.
Craftsmanship
Each piece in the collection has been mouth-blown by master craftspeople in Slovenia using beautifully bright, exceptionally light, lead free crystal. Despite their seemingly delicate nature, the glasses have been designed with practicality in mind, and as such are dishwasher safe.
Product Care
Wash by hand and dry using a lint-free polishing cloth, after rinsing out any wine residue. 
The products in this collection are made with lead-free glass which makes them resistant to clouding. If you do notice clouding on your glass then you will need to wash with water-softening, glass-specific detergents or even vinegar.