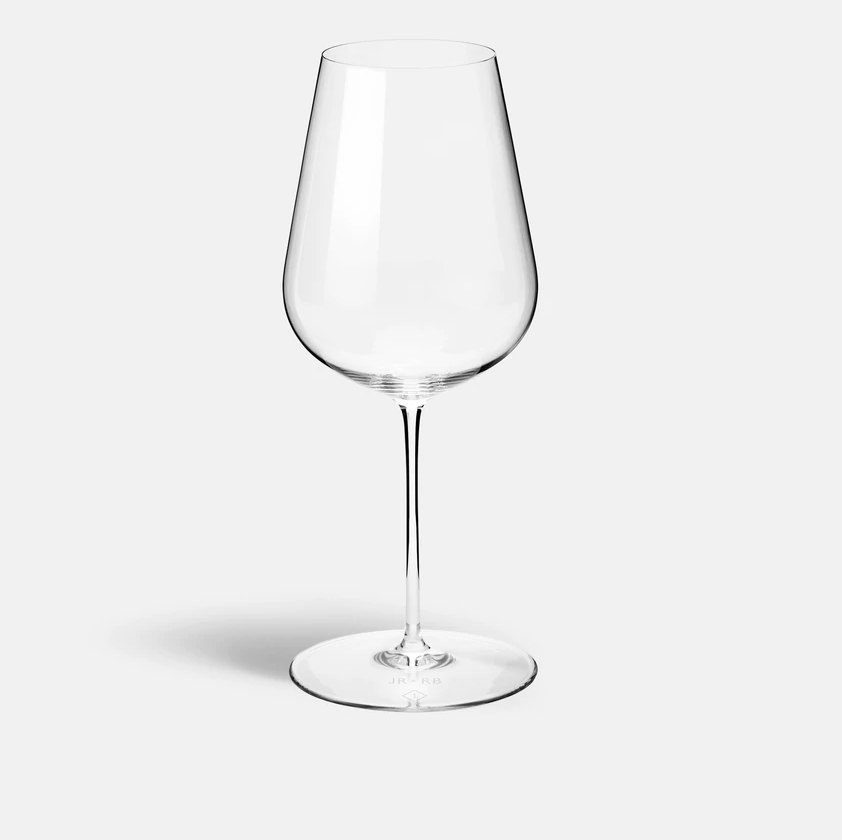 WINE GLASS (SET OF 6) - JANCIS ROBINSON
Designed with the expert help of Jancis Robinson OBE MW, The Wine Glass sits at the heart of the Jancis collection and is the only stemmed glass you will need to enjoy every wine at its best, including sparkling wine, port, sherry and sweet wines.
The tulip-shaped bowl, gossamer thin rim and well-proportioned silhouette have been specially designed to maximise your enjoyment of all wines' aromas, flavours and textures in the most practical way possible.
Collection Story
Pairing wine expertise and refined design, the Jancis Collection is the result of a truly collaborative cross-disciplinary partnership between the celebrated product designer Richard Brendon and world-renowned wine expert Jancis Robinson, OBE, MW.
Craftsmanship
Each piece in the collection has been mouth-blown by master craftspeople in Slovenia using beautifully bright, exceptionally light, lead free crystal. Despite their seemingly delicate nature, the glasses have been designed with practicality in mind, and as such are dishwasher safe.
Product Care
Wash your glasses on the top rack of the dishwasher. Make sure that you are using the proper detergents for your machine and, where relevant, water softening agents. We recommend using Finish products. 
If you cannot wash your glasses in a dishwasher, you can wash these by hand. We suggest simply running the glasses under warm water with a little detergent and then placing them gently on linen to drain before polishing with our extra large lint-free polishing cloth. Be careful not let the glasses touch the sink, rings, or other washing up items as this can lead to chips in the glass, or even breakages.  
The products in this collection are made with lead-free glass which makes them resistant to clouding. If you do notice clouding on your glass then you will need to wash with water-softening, glass-specific detergents or even vinegar.