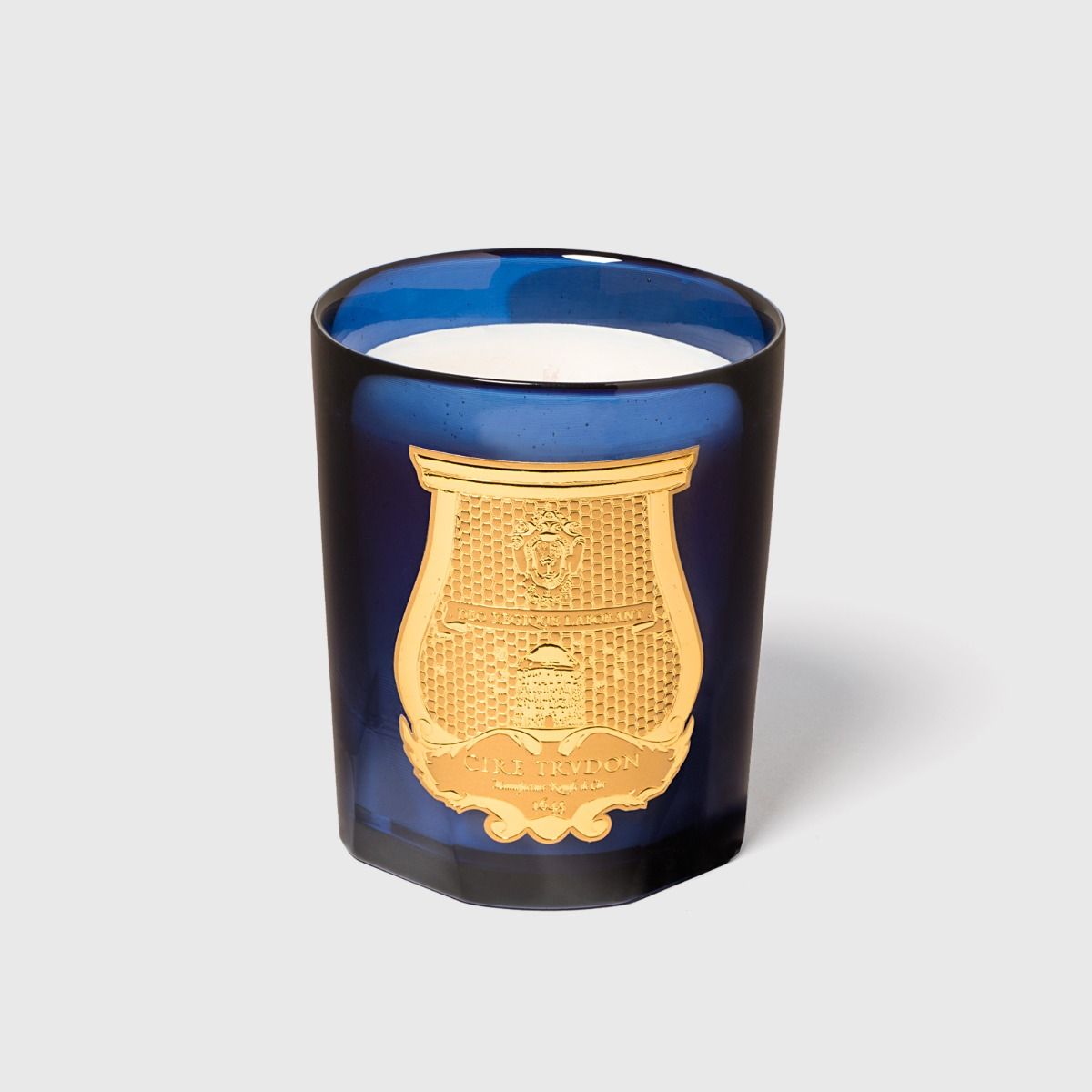 MADURAÏ - SPLENDOUR OF INDIAN JASMINE
Cire Trudon
A Trudon classic, the Classic Candle fits all occasions; perfumes each and every room. Available in all scents, it is the most iconic. They are manufactured at the Trudon workshop in Normandy, France, using unrivaled know-how inherited from master candle makers.
Madurai
The Duke of Tuscany first brought jasmine in India in 1690, a flower originally from Arabia. Whether fresh or dried, they still play a quintessential role in India's myths, legends and daily rituals. At times, jasminum sambac perfumes loose-leaf tea; at others, it is braided into floral necklaces. Revered spiritually, the odorant flower turns into an offering in Hindu temples.

DimensionsH: 6,5 cm Ø: 5,5 cm
Weight: 270g / 9.5 oz
Burning time: 55 to 60 hours

Head Notes: Ylang-Ylang
Heart Notes: Sambac Jasmine absolute
Base Notes: Benzoin Resin
In order to get the most out of your candle, burn it until the entire surface of the candle melts.
To preserve the fragrance, do not burn your candle for more than 2 hours at a time during the first third of the candle and 1 hour at a time during the remaining.
Do not leave candle burning unattended. Do not set in a draft. Keep away from children, curtains and pets.
Should the wick require centering, gently readjust to correct position when the wax is still molten. Allow candle to solidify before relighting.
Should any black smoke appear, trim the tip of the wick. It should be clean and no longer than 5mm at all times.
Always protect the table or surface on which the candle rests (with a wood or ceramic plate, for example).
Do not burn your candle all the way down. Always leave at least 5 mm of non-molten wax at the bottom.
Keep your candle in a dry and temperate environment, between 60 and 80° F.
The first use of your candle should occur within the two first months after its reception.