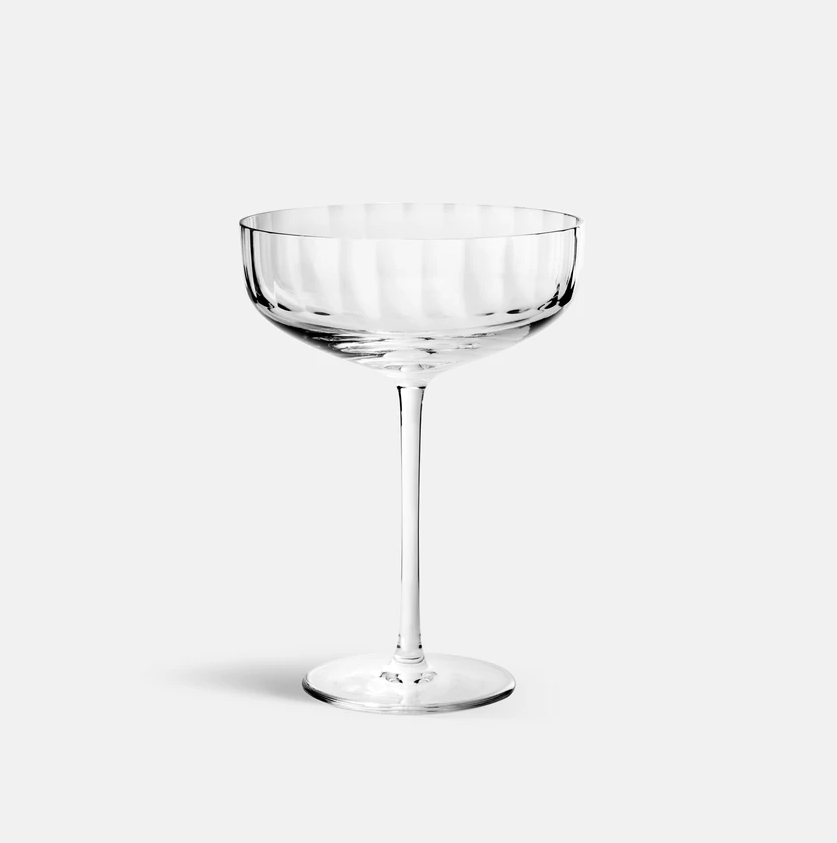 Richard Brendon partnered with Gleneagles Hotel to develop the Fluted Collection for their American Bar, naturally keeping the Whisky and Cocktail lover very much in mind. Perfect as a Champagne or Cocktail Coupe, this glass would make a beautiful addition to your barware collection.
Drawing inspiration from the decadent cocktail culture of the Art Deco 1920s, The Fluted stemware is light and perfectly proportioned, whilst the tumblers are reassuringly weighty, and offer a wonderful hold for an evening whisky.

In Richard's signature style, Fluted combines just the right amount of traditional and contemporary elements to create a progressive yet timeless collection.
The Fluted collection is masterfully mouth-blown by our team of master craftspeople in Slovenia, a country celebrated for its glassblowing heritage.