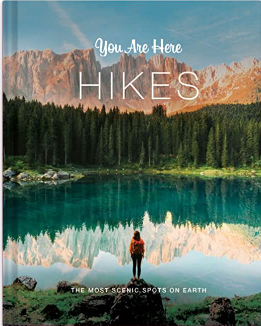 YOU ARE HERE: HIKES: THE MOST SCENIC SPOTS ON EARTH
Whether planning a getaway or just dreaming about one, this beautifully curated collection of amazing hikes all around the world evokes awe-inspiring travel adventures that are inspirational and attainable.

You Are Here: Hikes features breathtaking photos off-the-beaten-path and iconic natural wonders, from enchanting forests to sunset showcases, jewel-like coastal trails to ancient rock formations, wildflower meadows to spectacular vista views. Each gorgeous, handpicked location represents a unique journey, with geolocation information inviting you to the very scenic spot. You are there, or could be.