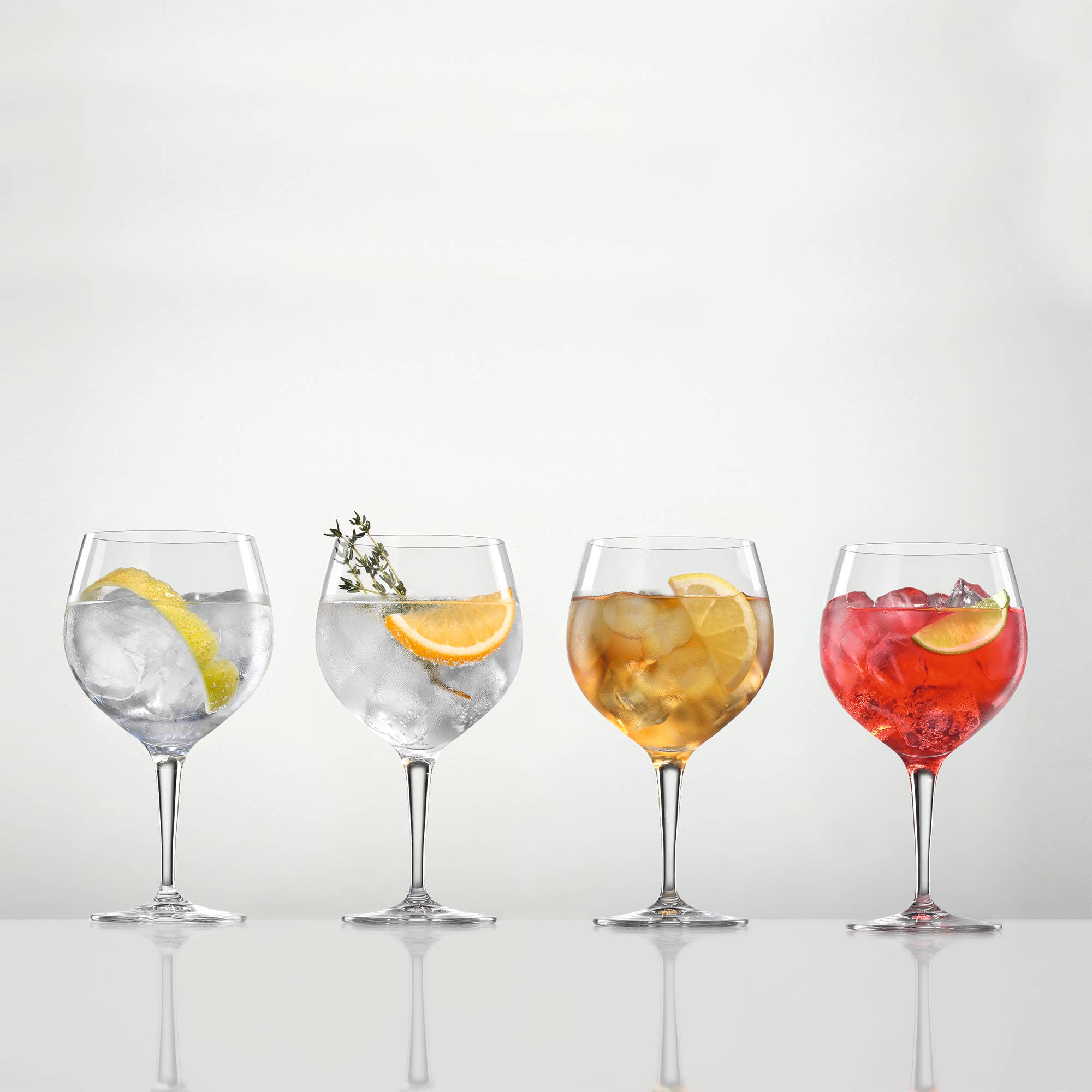 GIN AND TONIC GLASS (SET OF 4)
The Gin & Tonic glass is perfect for allowing gin lovers to enjoy the full aromatic expression of the gin's botanicals. With its large bowl and elegant stem, these undecorated tumblers are the perfect modern addition to any cocktail lovers' home.
This pack contains four glasses

Machine-made and dishwasher safe

2.13. 8.14" x 17.5" x 4.375"