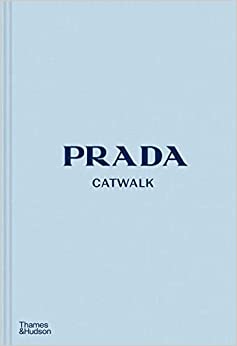 PRADA CATWALK THE COMPLETE COLLECTIONS
Founded in 1913 as a leather-goods house in Milan, Prada entered the field of fashion when Miuccia Prada took the helm of the company in 1979. After initially focusing on accessories, she presented the house's first fashion collection in 1988, quickly transforming Prada into one of the world's most influential luxury brands. Her deeply personal, sophisticated, and subtly subversive approach often works against the clichés of beauty and sexy as she strives, in her own words, to be "more clever, or more difficult, or more complicated . . . or more new."
 
Published in collaboration with Prada to celebrate 30 years of trend-setting creations, this stunning volume offers a comprehensive and definitive history of the house. Organized chronologically, each of Prada's collections is introduced by a description of its influences and highlights and is illustrated with stunning catwalk images of models such as Naomi Campbell, Kate Moss, and Gisele Bündchen showcasing clothing, accessories, and beauty looks. With a biographical profile of Miuccia Prada and an extensive reference section, this handsome and well-researched retrospective reflects the passion, craftsmanship, and creative spirit that define Prada.