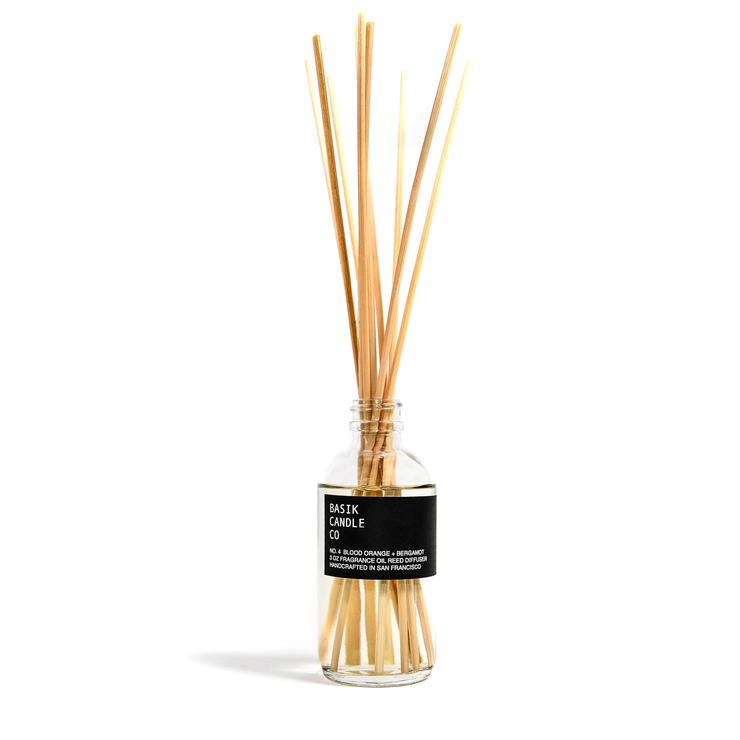 NO. 4 BLOOD ORANGE & BERGAMOT 3 OZ DIFFUSER
Scent Notes: b

lood orange, bergamot, orange blossom and a hint of grapefruit




Infused with bergamot essential oils

Directions: Remove lid and place reeds in diffuser oil. We recommend using 8-10 reds at a time. Our diffusers come with 10 reeds and have an average life of 2-3 months. You can control the amount of fragrance diffused and life of the product by increasing or decreasing the number of reeds used.

3 fl oz.
Bottle: 1 3/4"dia x 4 1/2"h, Reeds: 10", Dimensions with Box: 2 1/2" x 2 1/2 x 11"