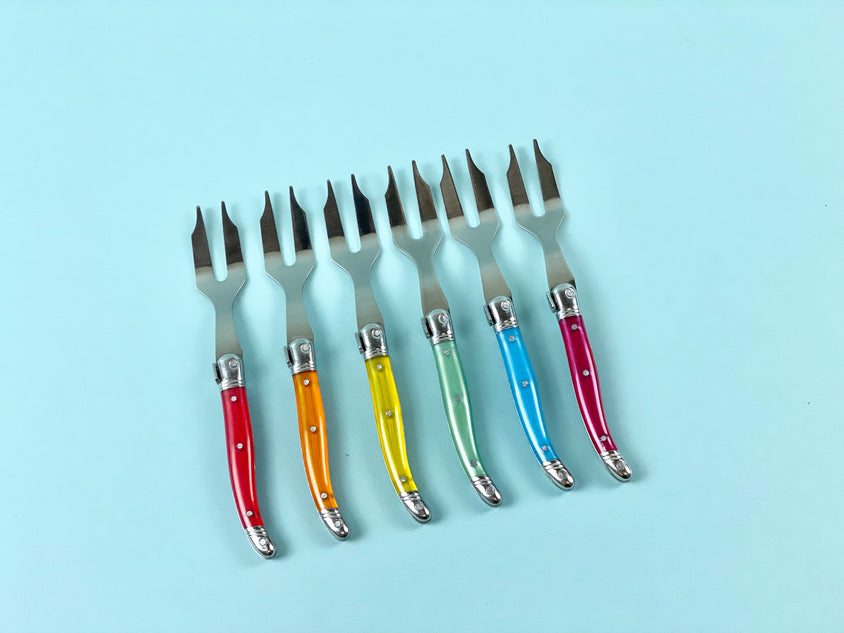 LAGUIOLE MINI CHEESE FORK
Laguiole mini cheese fork. Stainless steel with colorful acrylic handle.  
Assorted Colors: yellow, orange, red, pink, light blue and green. 
Iconic Laguiole bee motif at top of handle. Made in France.
Sold Individually.
Dishwasher Safe

The Laguiole style is world renowned for tradition and quality and originates from the mid-Pyreness region of France. This piece comes from Jean Neron, a third generation family run company specializing in Laguiole style coutellerie or cutlery. Crafted from high quality stainless steel, this piece makes a lively addition to any dining experience.