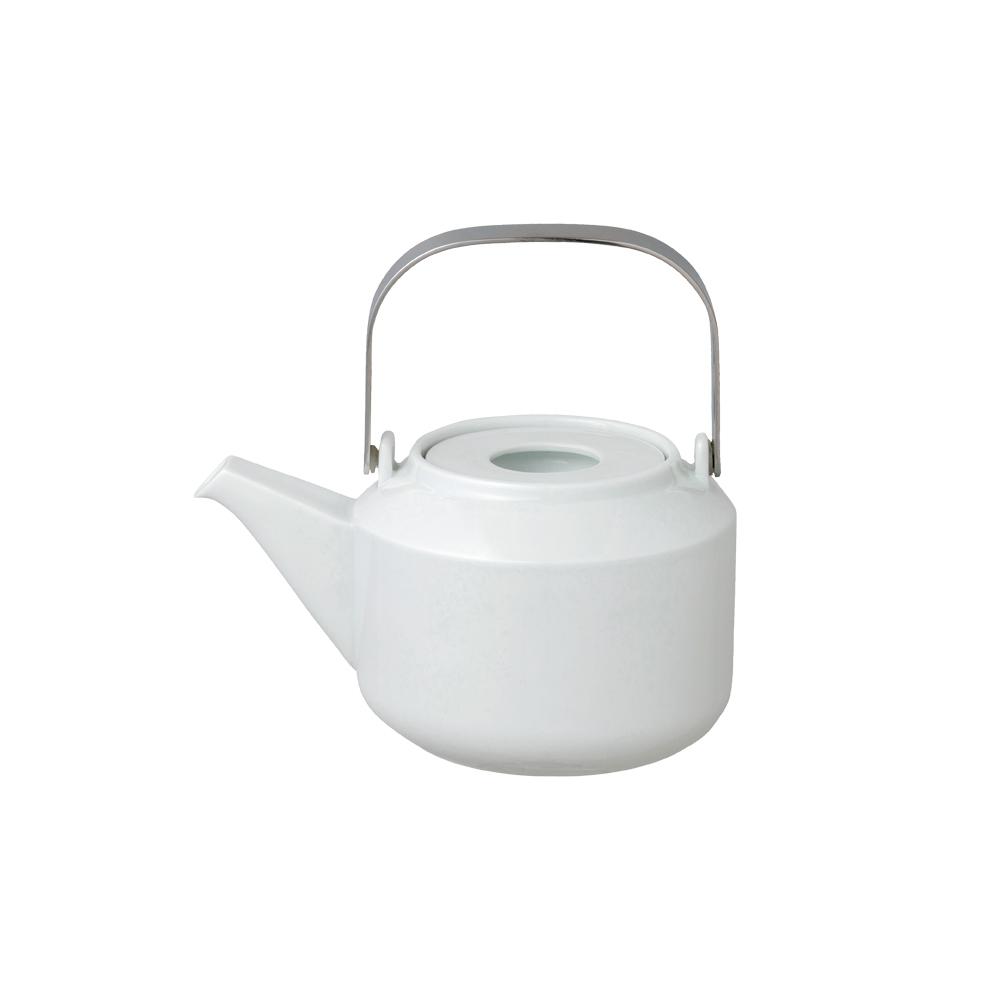 Porcelain pot with stainless steel handle and strainer.

Upper temperature tolerance: 140℃ / 284℉.
Dishwasher safe. Do not use in a microwave. Do not use abrasive cleansers or steel wool. Product size and shape varies in each item due to manufacturing process. Appearance of color glaze unevenness varies in each item. To prevent rust, immediately wash and dry well after use. Store it away from other metals.