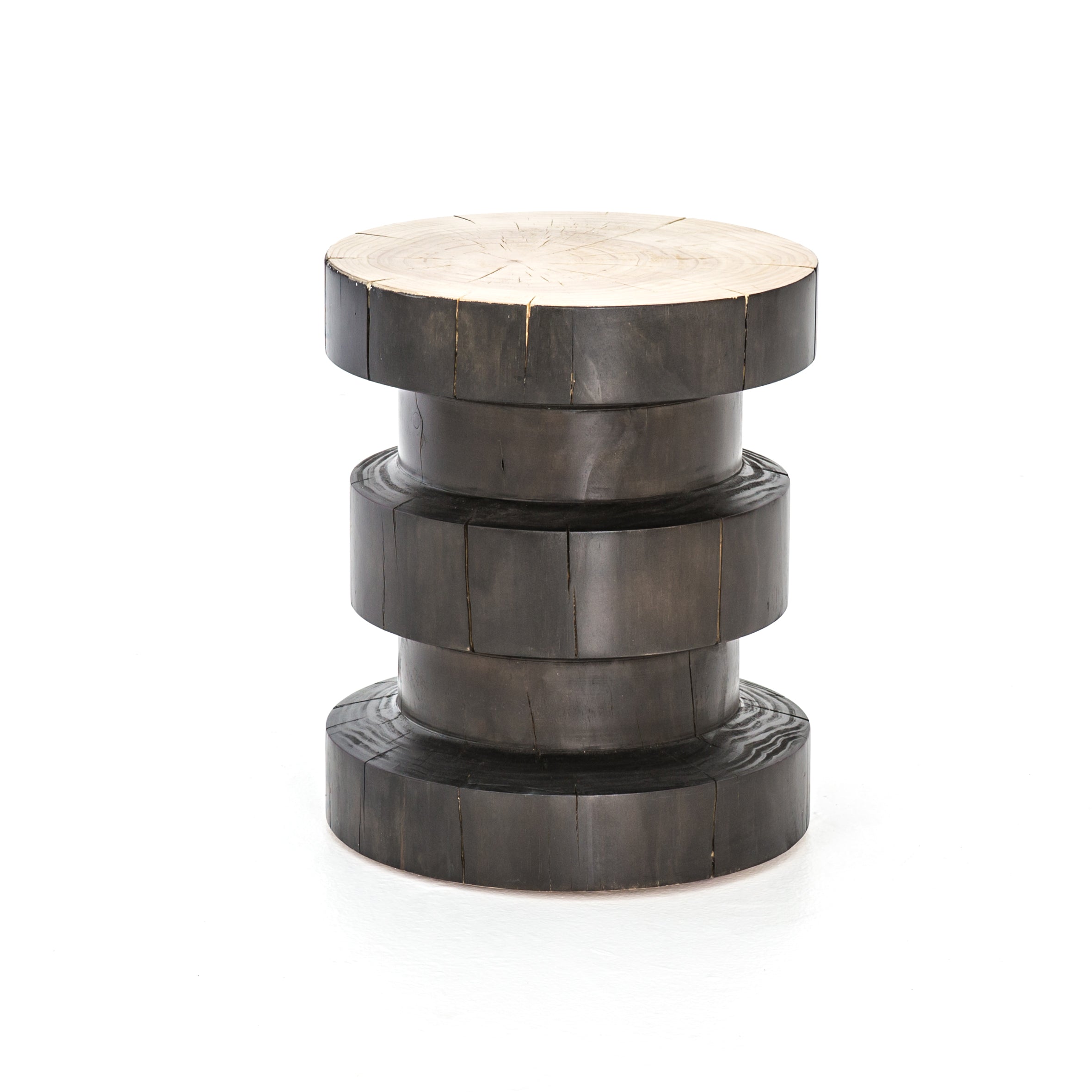 Elemental and organic, a drum-style end table offers a stacked silhouette of solid black-finished pine. Woods' oyster cutting is preserved for natural, dramatic effect. Due to materials' natural essence, cracks are to be expected and may develop over time.

16"w x 16"d x 18"h

We will contact you within 24 hours of placing your order to verify shipping information and lead time
Please note that this product has a lead time of 4-6 weeks.