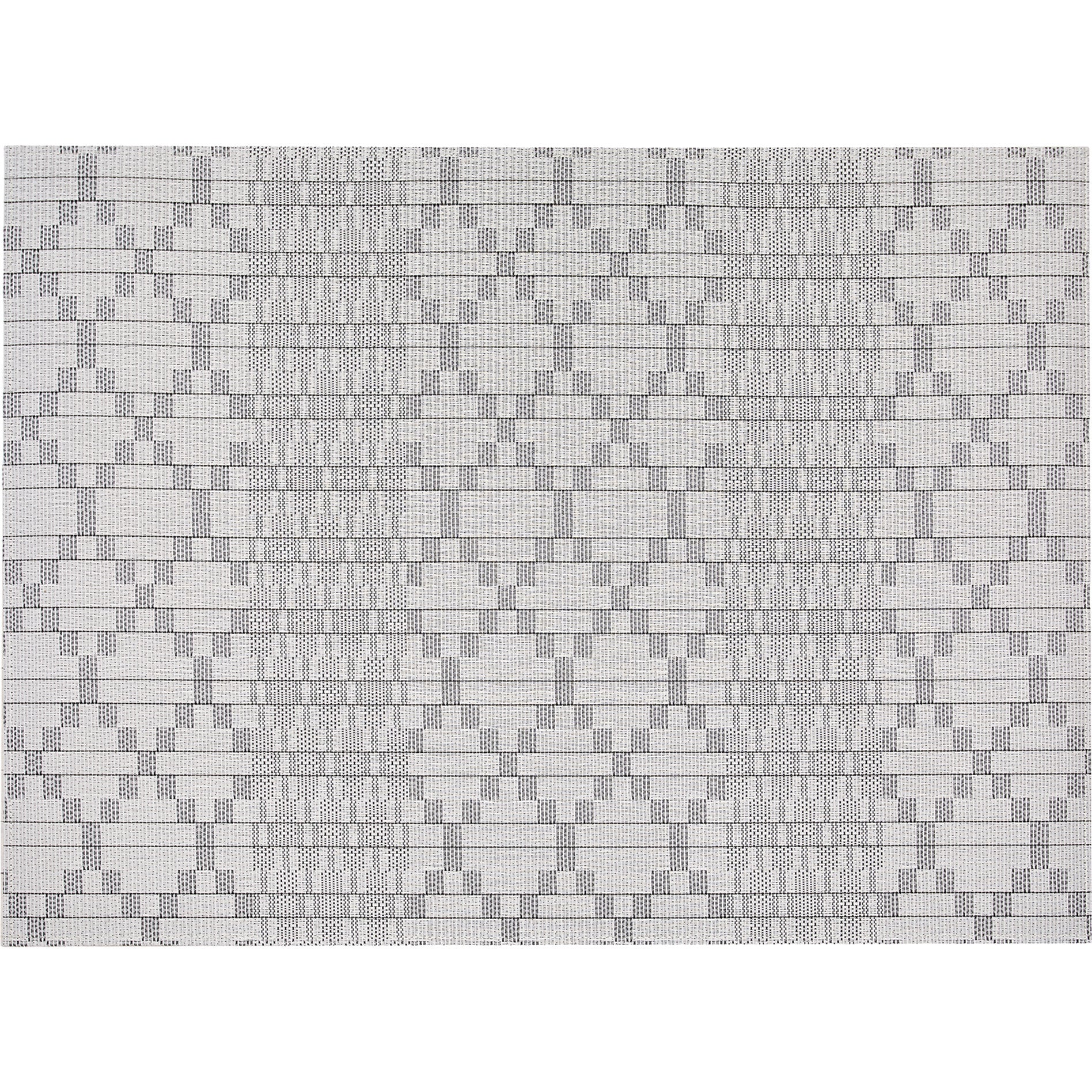 HARMONY WOVEN FLOOR MAT 35 X 48" NATURAL
Bringing together two boldly scaled latticework patterns to form softly hued stripes, Harmony is an homage to the weaving traditions of the Ewe people of Ghana, Togo, and Benin. The weave is inspired by Ewe textiles that are patterned by the striking interplay of natural cotton and indigo-dyed yarns. Transposed to a neutral palette of cream and grey, these graphic expressions are reimagined as durable, easy-to-clean foundations for any space, indoors or out.
Made in the USA with TerraStrand® and Microban®. Backed with flexible, slip-resistant latex and finished with self-bound edges. Free of phthalates.