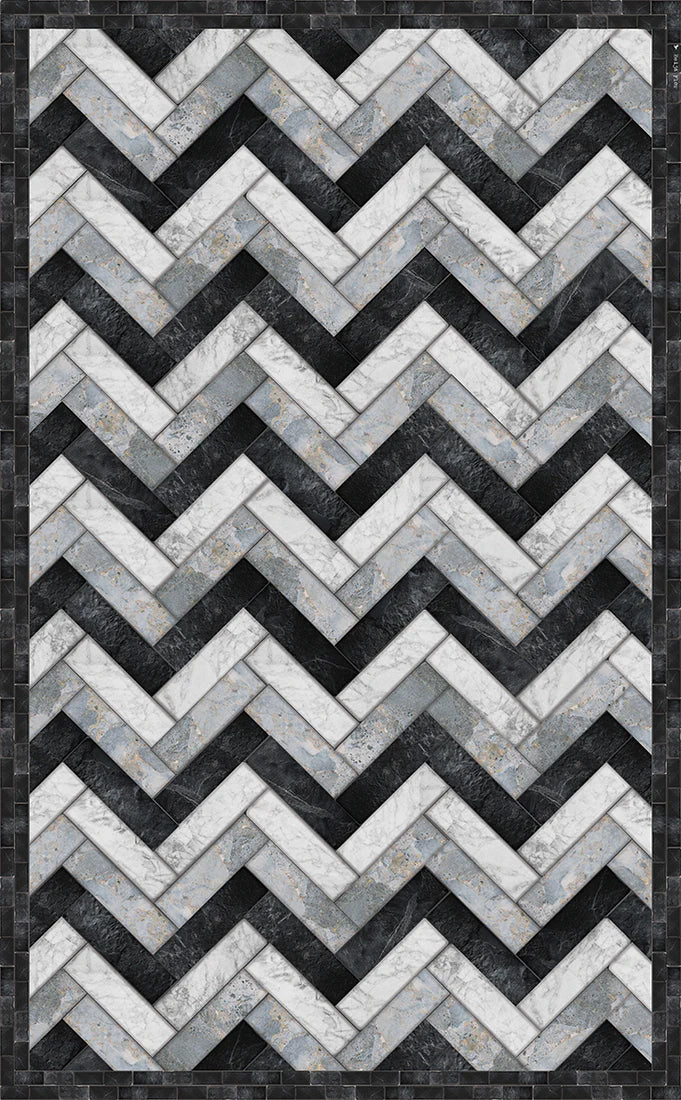 We took these glorious mosaic beauties and transformed them into an accessible creation by giving them a contemporary interpretation. Super durable, multilayer technical grade vinyl. Partially recycled. Made in Israel.
24" x 38"
First Use:

Each mat comes as a hard roll. To flatten unroll the mat then lay it in the sun or next to heating element until the mat has softened. Then place the mat on the intended resting surface. As the mat cools down it clings to the floor and flattens out completely. No adhesive necessary.

Cleaning:

Wash the mat with soap and water on both sides and leave to dry. Do not use acid or bleach.

Special care:

Do not drag heavy furniture across the mat.

Do not fold the mat. Store either flat or rolled.