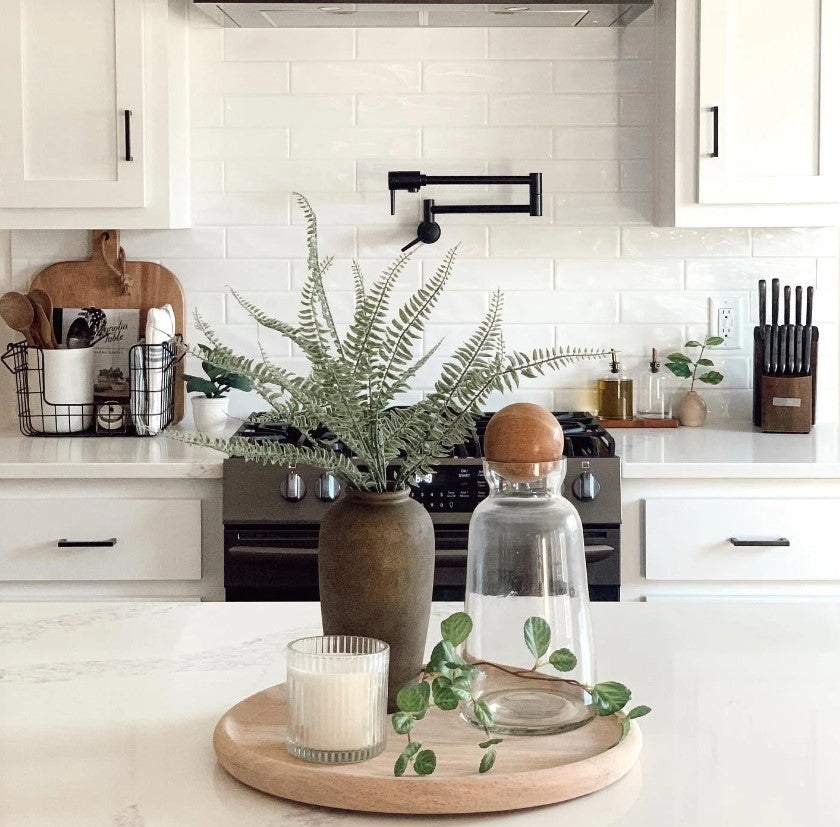 DECANATER W/MANGO WOOD LID
 These gorgeous decanters have become a family favorite around here already. Showcase your sommelier knowledge in style or simply add a few flowers for a whole new look. 
Measurements: 48 oz., 5″ dia x 11″ tall
Raw mango wood lid.
Handmade in India.
Ethically crafted in small batches.
CARE INSTRUCTIONS: Hand wash with mild soap. Avoid citrus-based detergents or abrasives to preserve unique finish.