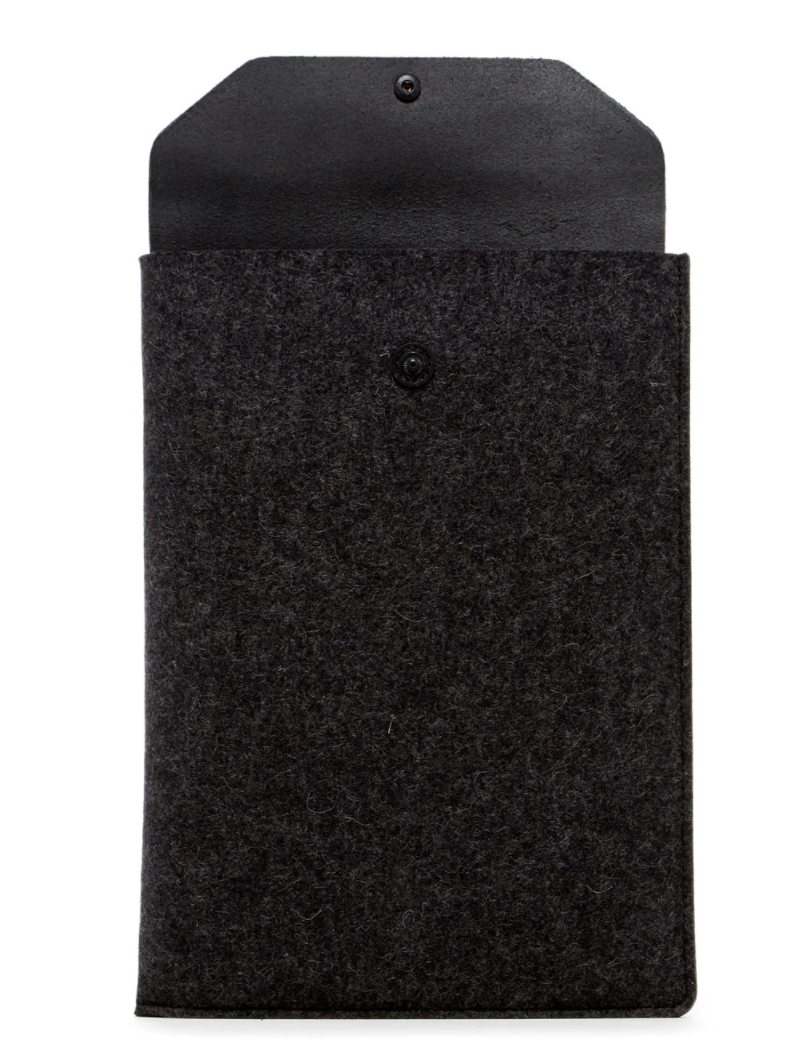 CLASSIC LAPTOP SLEEVE - CHARCOAL AND LEATHER
Did you know that merino wool felt makes the ideal material for modern tech? Our classic Macbook sleeve is a classic for a reason. We have been making this cult classic for over 5 years now and it never fails to deliver.
Merino wool felt body with a leather flap that gently snaps shut to snugly fit your MacBook 15" Pro Laptops. 
10

½" W x 14½" H x ¼" D

Plush 3mm 100% premium merino wool felt
Water and Weather resistant
Super soft and scratch free - inside and out
excellent protection from scuffs, dings, liquids
Sustainable, renewable and natural materials
Insulating so you can use to protect your lap or any surfaces from overheating
Super Lightweight
Naturally Maintains proper temperature
Made in LA