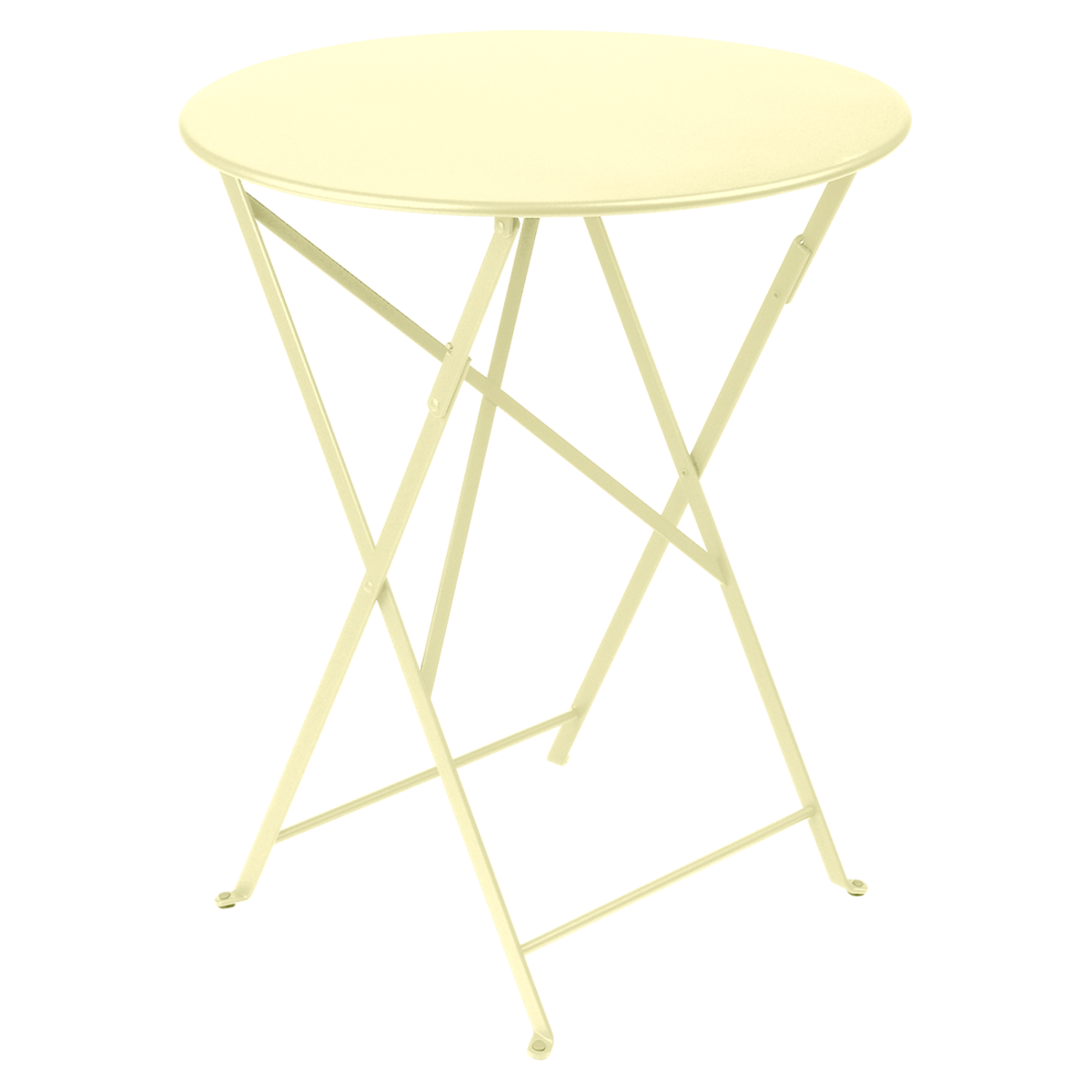 BISTRO 24" ROUND TABLE - FROSTED LEMON
The 24" round folding Bistro Table is made of lacquered steel and has no parasol hole. The table was created in the 19th century in Europe and has found its way to the US. Seats two to three people for drinks.

Please note:   As the raw material, steel, is subject to corrosion (rust) near salt air conditions and chlorinated pools, Fermob recommends customers in these locations choose one of Fermob's Collections made of aluminum. How long corrosion takes depends on the environment the furniture is in and has much variation across the country.