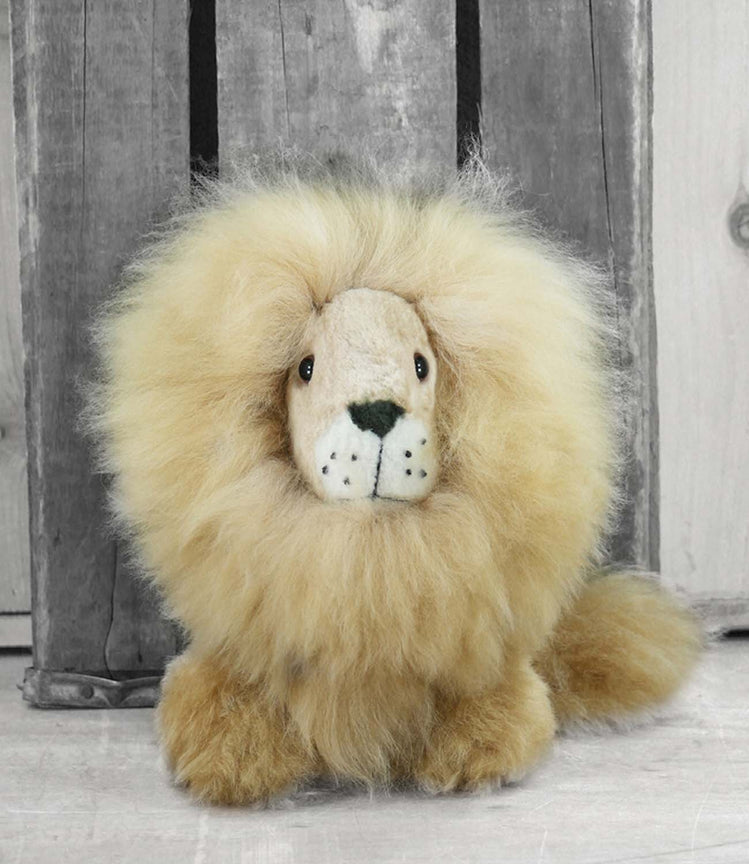 ALPACA STUFFED ANIMAL- LION
Let your hearts roar for this adorable Alpaca Stuffed Lion 12". Who can resist those bright eyes, cute face, large mane, and bushy tail? Handcrafted by fair trade Peruvian artisans using one of the world's finest materials, these cuddly creatures are made from 100% natural alpaca. Snuggle with the king of the jungle at home or give it as a wonderful gift to kids and adults alike, so everyone can enjoy one of the most luxuriously soft things on the planet.
Bright eyes, a cute face, a soft mane, and a bushy tail come together in this Alpaca Stuffed Lion. Made from 100% natural alpaca, this super-soft hypoallergenic stuffy will make the perfect cuddly companion.
(Please note, unless color is specified, we will send an assortment of colors. If specification is made we will do our best to accommodate depending on available. Colors will vary from photos)

(These items have not been tested for childrens safety and are not recommended for children)
MATERIAL - 100% Baby Alpaca 
CARE - Spot wash with mild detergent