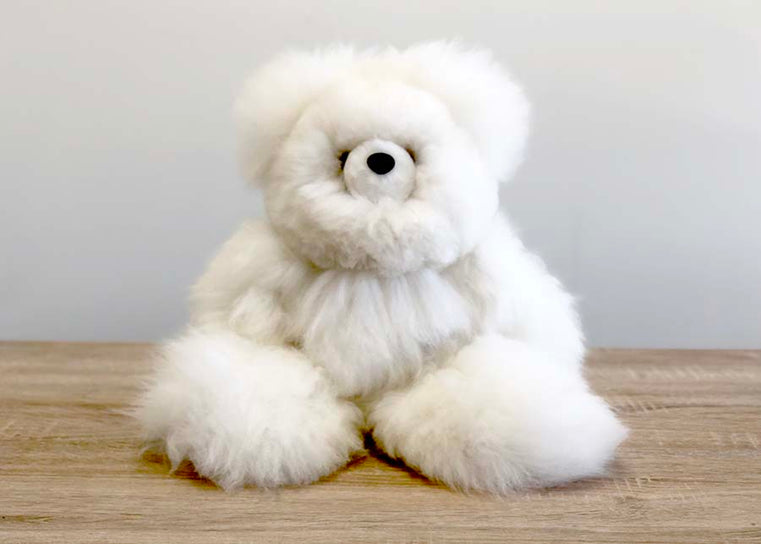 ALPACA STUFFED ANIMAL- BEAR 21"
With that cute little nose and furry arms wide open, this Alpaca Stuffed Bear will prove
irresistible to hugging and petting. Made from 100% natural baby alpaca fiber, this cuddly little creature will probably be the softest thing you will ever experience! It displays beautifully too–place it in a bedroom or playroom for a warm and inviting look and feel. Handmade for a personal touch, this adorable stuffy will make for a charming gift too. Whether as a companion or as a decorative element, this Alpaca Stuffed Bear will gift you with its unique charm and softness that is completely irresistible. Made from 100% baby alpaca, this luxuriously soft stuffy is hypoallergenic too.
(Please note, unless color is specified, we will send an assortment of colors. If specification is made we will do our best to accommodate depending on available. Colors will vary from photos)

(These items have not been tested for children's safety and are not recommended for children)
MATERIAL - 100% Baby Alpaca
CARE - Spot wash with mild detergent