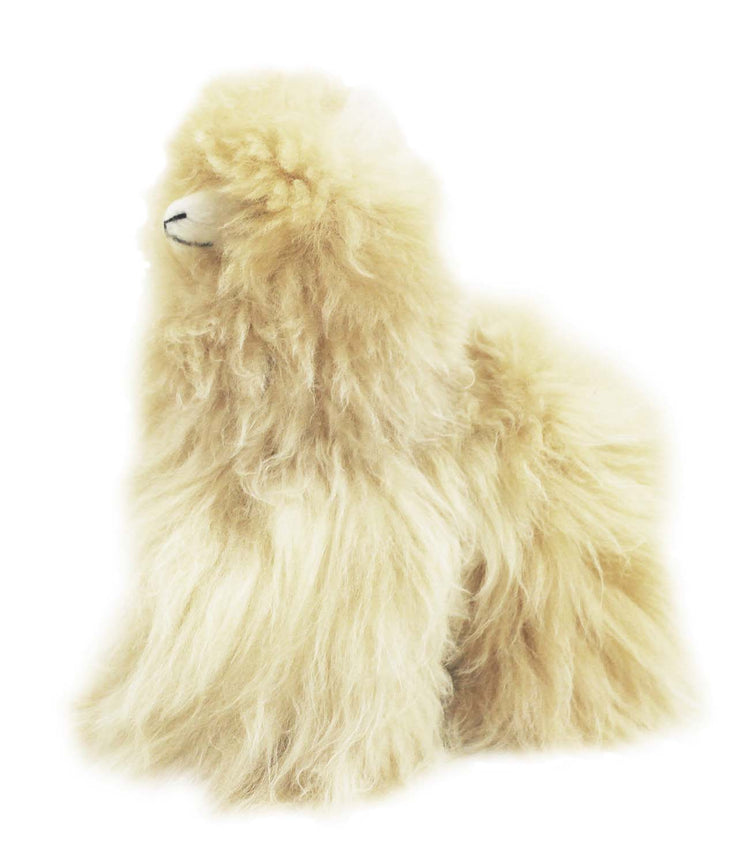 ALPACA STUFFED ANIMAL- ALPACA 9"
The softest, stuffed animal you will ever meet, This Stuffed Alpaca (with its adorable size) will be your new companion you'll love to take with you anywhere you go. Made from 100% natural alpaca fleece, its luxuriously soft look and feel will give you infinite doses of warmth and comfort. Share the joy and wonder that is alpaca, by giving it as presents too! Kids and the kids at heart would certainly find these cuddly treasures irresistible.
Say hello, to the softest stuffed animal you can add to your collection. This Stuffed Alpaca is handcrafted using 100% natural alpaca, made by Peruvian artisans. You'll also feel indulged with its luxuriously soft look and feel.

(Please note, unless color is specified, we will send an assortment of colors. If specification is made we will do our best to accommodate depending on available. Colors will vary from photos)

(These items have not been tested for children's safety and are not recommended for children)

MATERIAL - 100% Baby Alpaca 
CARE - Spot wash with mild detergent