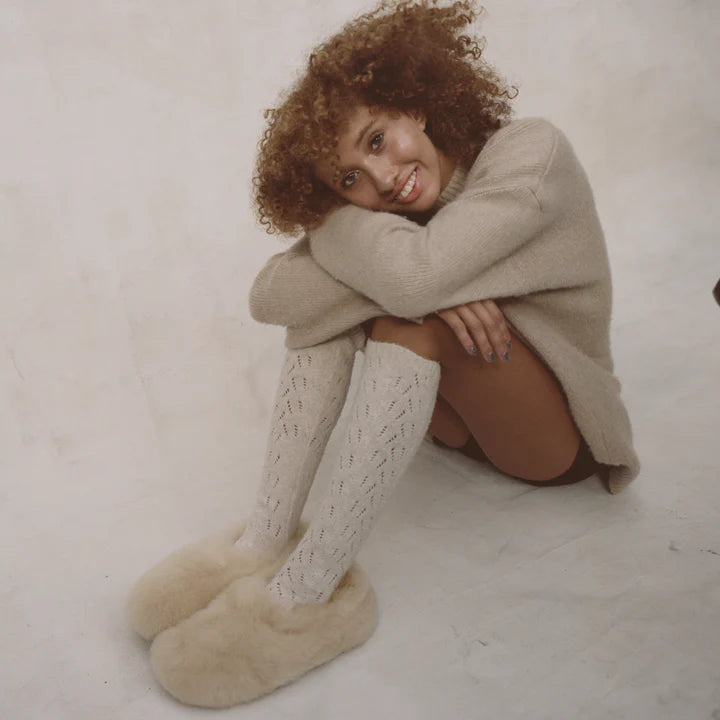 Keep your feet cozy and warm all winter!
Alpaca fur upper lined in sheepskin

Suede Sole

Cruelty Free 

Care + Maintenance                                                                                                  

You can hand or machine wash on Delicate, Separately (wash alone), with gentle detergent.  Take them out of the machine or sink and lay flat to dry on a towel or drying rack. If you've hand washed them, squeeze them with a towel to take out excess water.  If they were in the washing machine, no need to squeeze. To maximize drying, place in a sunny window or near a heater on top of a dark colored towel. Takes 1-2 days to air dry. Do not machine dry.