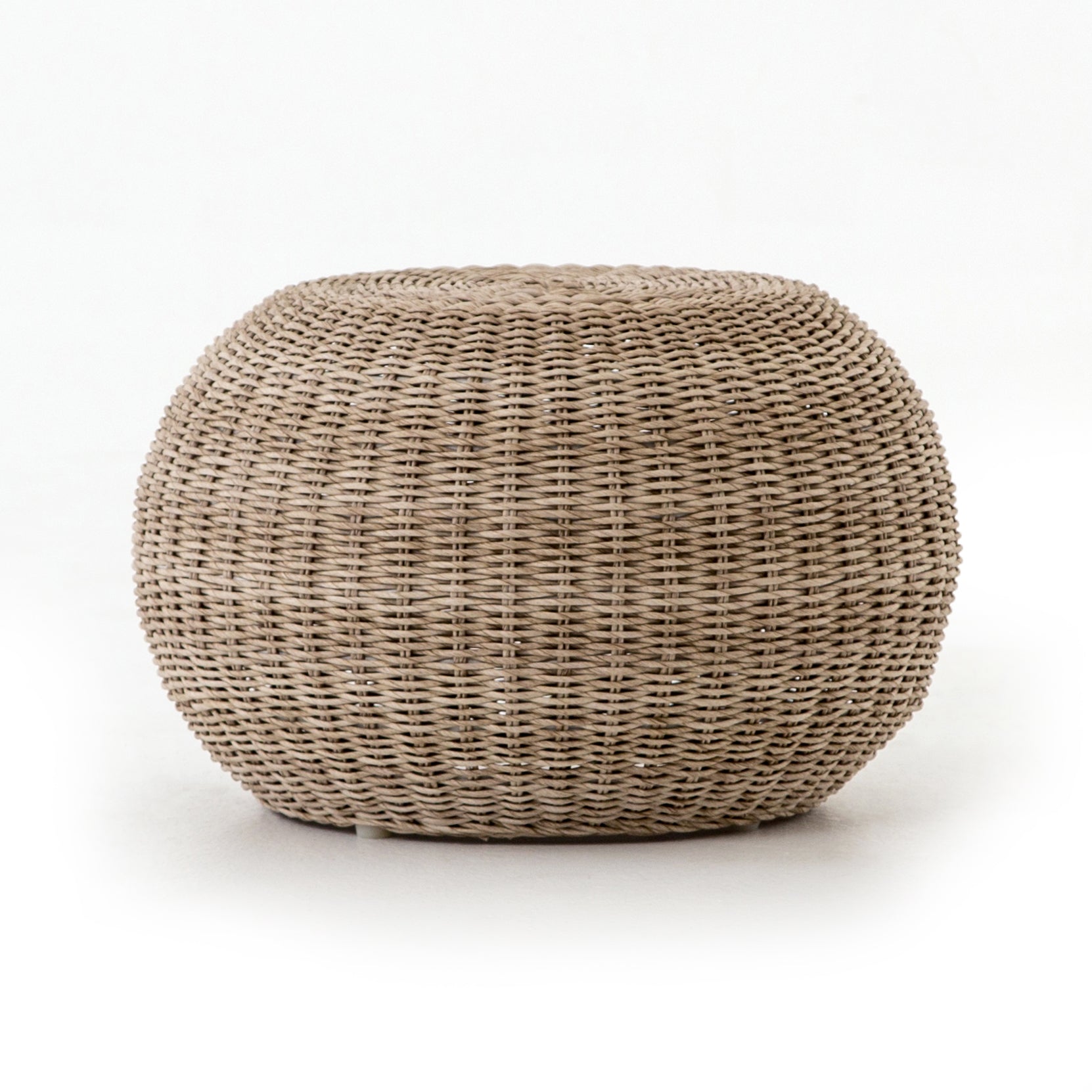 Natural in texture and tone. All-weather wicker weaves to cover an aluminum frame for a found feel with striking novelty. Soft round shape and vintage white finish lend a casual look with versatile appeal. Perfectly sized to bring an organic accent and handy extra surface to any space—indoors or out. Cover or store indoors during inclement weather.
Overall Dimensions: 21.00"w x 21.00"d x 13.00"h
In Stock, ready to ship!